WE WORK HARD SO YOU CAN REAP THE BENEFITS
Everything you could possibly want it to do and not only that, beautifully carefully designed.
01.
Competitive.
Best Prices.
02.
Technology.
Expert analysis.
03.
Discover.
Explore work.
TECHNOLOGY. Expert Analysis
We take the hassle out of finding the right printer for the right job for our clients. We source the right supplier, obtain quotes and follow the production process through from start to finish so you don't have to.
We choose to only work with strong, reputable printing houses who invest in technology and their clients to produce outstanding work. Their turn-around time is fast and the quality of the substrates exceptional.
It's pretty simple really. We offer a full print management service for our design clients so they can spend more time doing what they know.
Call to find out how we can help
We deliver beautiful products for you
Exceptional Quality
Do you want to be remembered and recognised as the guy who had a great design, but a really shitty print job.
We have over 13 years experience in the trade and have in that time built an amazing affiliate of really good quality printers who produce exceptional work.
and why do we work with the best
Because, seriously guys – you're only as good as the last job. And if our supplier produces poor quality work, it reflects on us.
We are competitve
You will find that our prices are unashamedly fair and reasonable. We won't try to undercut the competition or beat it by 10%; because we can't. When we provide you with a print management quote, you should know that we are doing the best we can to stand by you.
Increased visibility
We guarantee that we will work hard to provide you the best possible solution for your design requirements. And if that means working solely on your project for the time being, so be it.
1000+
Conversations (phone/emails/other)
OUR RECENT WORKS
New stunning projects for our amazing clients
Artist Cards

January 5, 2019
Digital Printing
We don't prefer one method over the other – we like to think that everything we produce and print is of the highest quality. Digital printing is an affordable option and suited for the smaller quantities and often provides a quicker turn-around.
Business Cards
We'll happily design and print your perfect business card. Choose from a diverse range of stock in a variety of sizes from the standard 90x55mm through to square and round shapes. Talk to us to discover the many options available.
Stationery
We're more than happy to speak with you in the discovery stage; just ask – we can help you find the way to ensure you are happy with the direction of your brand. Everything from with compliment slips, letterheads, envelopes, presentation folders, to NCR books and invoices; we can help you with all of your professional requirements.
Brochures and Flyers
Flyers and Brochures are the second most popular choice of printing. Although very different they are an extremely effective marketing tool for any organisation. They are a great way to get the point across to your target audience very quickly.
We can help you achieve the look you want with the right paper choice or the right product whether it is flat or folded. Let's talk.
Posters
From A4 to A3 and larger. We can design and organise the production for all your printing needs. Large format or custom sizes, not a problem. We can provide the focus your image deserves.
Books and Catalogues
We've loads of experience typesetting a variety of books and catalogues. All different, all custom made. From spiral bound short runs through to offset saddle-stitched we can handle all your requirements.  So whether it is a bespoke loose-leaf catalogue with die-cut wholes for binding we've got the experience to get the job done.
We'll help choose the right bind to give your product the polish it deserves.
The Fancy Stuff
Beautiful embellishments. Give your next project shine and elegance with the seriously gorgeous range of Foils we have on offer. Our range includes metallic, gloss, matte, pearlescent, holographic and semi-transparent to allow paper or cardstock to show through. Spot UV will provide a really beautiful shine. While Raised Spot UV adds texture to the printing.
Letterpress
This really is the creme-de-la-creme of printing. Perfect for professional business cards, letterheads and those special invitations, whether it be birthday, gala or wedding.
Traditional printing such as letterpress has seen a resurgence in popularity. Now seen as a premium product letterpress printing is popular because it is so bespoke; inks are mixed by hand, paper stock is hand fed and the paper and cardstock is of higher quality. Letterpress is tactile and cries out to be touched.
And if Letterpress can not be made better, then a combination of embossing or debossing with letterpress is divine.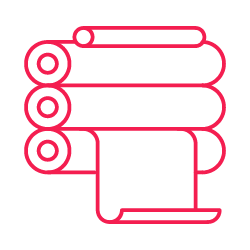 Web / Offset Printing
Used for larger runs and custom finishes web and offset printing offer the highest quality of printing and colour and allow for greater detail. We can easily manage the printing specs of any flyers, magazines, catalogues and books we produce.
Labels
We can provide labels to cover (no pun intended) any product. From matt, gloss and block-out through to clear and vinyl we can help you with the product you need.
No matter the shape or size we can work with you to achieve the desired look you want to achieve. Short or long runs; we'll work out the best price for you.
We can design a label to suit any project – from boutique wines through to packaging cover-ups.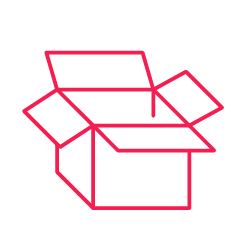 Packaging
When you want your next packaging job to reflect your brand and personality, let us design and brand your next packaging project.
We can help you refresh or rebrand your current project.
So whether it is carton packaging, point of sale packaging, labels for egg cartons, honey or preservatives or that special bottle of wine or craft mix. We can help design and package a product to allow you to stand out amongst the crowd.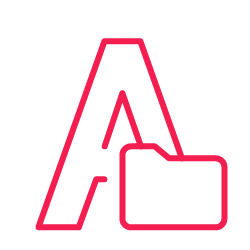 Artwork
Custom edits through to concept, design and production. We offer a complete design service for all your printing needs.
Talk to us to discover how we can help you.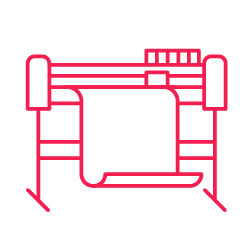 Large Format
When the job absolutely has to be bigger than normal. We have the experience to help you with your design and product you require. Our huge range of products mean competitive prices.
Builders Mesh, Point of Sale, Corflute Signs, A1 or Custom sized Posters, Construction Signs, Floor Stickers, Bollard Signs, Signflute, Car Magnets and Window Graphics we do it all.
Talk to us today to discuss your print requirements.
Vinyl and Wraps
Vehicle Wraps, Partial Wraps, Boat Wraps, Die Cut Lettering and custom-made decals for your boat, car or surfboard. Wraps for the toolbox. You can even vinyl wrap that new laptop to keep it in pristine condition.
We're only too happy to work with you to create the product of your dreams at affordable prices.
Yes, we can do it all.
Signage
We are a full service design agency that can provide you with the signage you need to create the branding visibility you desire. So whether it is an opaque design for the reception area through to single vision shop front signage we can help you. Dimensional lettering and led lightboxes are not a problem, we've got the experience to cover it all.
We choose to work with only the best industry professionals suited to their craft and provide high quality signage across the board.
Whether pull-up banners or a design for your next wall mural – let's talk.
Why Choose Us?
We deliver 100% and provide instant response
We know, it's a time-worn phrase and is a cliché response across all industries. But in our case, it really is true! And we can back our claims up. You see, we will only take on as much as we can handle confidently and expertly. That way, our focus is predominantly on you. We do a better job. Our response time is faster and we have a very happy client.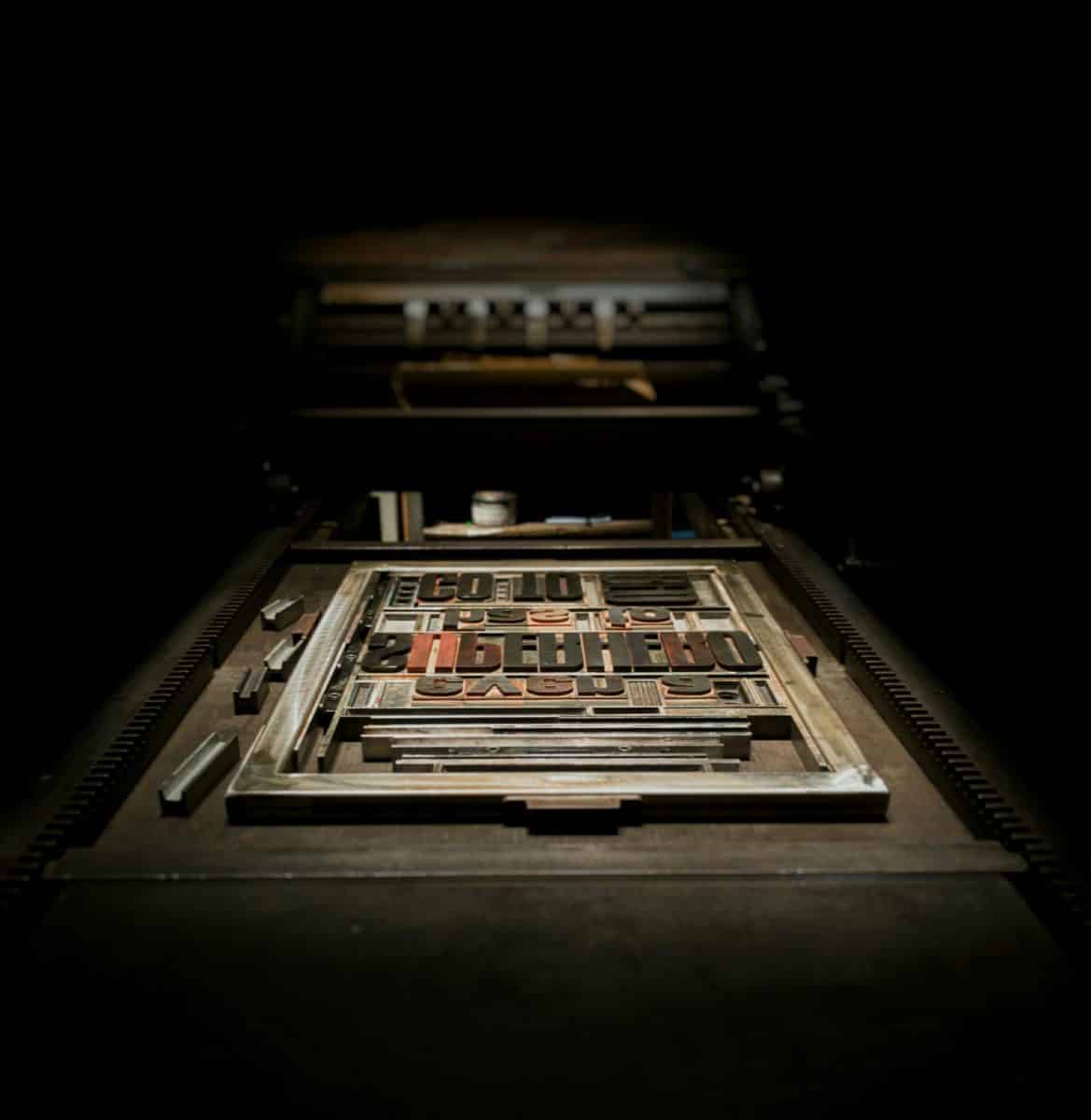 We provide high quality and cost effective services
We are not print brokers. We manage the production details of artwork and designs we produce. We've a vested interest in producing a great outcome.
There is an abundance of graphic and web designers out there. We're everywhere. There's also some pretty average ones out there too. But the difference between the bloke two suburbs across town and Southern Cross graphics is that we are qualified designers, we understand the trade and will do everything we can to get you across the line. On budget and on time.
We're freelance designers with a strong background in the printing industry. It's what we know. It's where we grew up. We speak the speak, we know the terms and we absolutely love the texture, look and feel of a really good print job. So whether you are after a short run, on a budget or need a larger run on web or offset printing, talk to us. We have built strong connections with printing houses who have a solid reputation and produce outstanding work which stands us in good stead for providing quality products to our customers.
In short, we partner with reputable business houses who invest in technology and have the knowledge and wealth of experience to ensure we deliver premium products to all of our clients.
Call now to chat
What people say
We have received tons of awesome testimonials
Debbie did a fantastic job! We asked her to make edits to our artwork for three infant formula sachets. She contacted us immediately for the job to understand more about it before providing us with a quote, and completed the job within 12 hours. Very attentive to detail to make sure that we were happy with the standard of her work, and very helpful when we had further requests. We highly recommend Debbie for packaging requirements, especially if you need the job completed asap. We will definitely continue working with her in the future. Thanks again.
AUSTRALIAN NUTRITION AND SPORTS
MADELEINE: PER DESIGN DEPARTMENT
We had a extremely positive business relationship with Debbie. The results of our 3 projects where of a higher quality that we imagined. Very easy to contact, was available when time suited us, and the price was as quoted. Overall we can recommend highly, prices suit small and new business and we will be continuing to Debbie in the future. Waterfall Springs Retreat
WATERFALL SPRINGS RETREAT
OWNER
We had an excellent experience dealing with Debbie! Very easy to communicate with, fast responses and worked very well within our requests/parameters. Would recommend to anyone!
JASON JI
BAND MEMBER
Their team are easy to work with and helped me make amazing websites in a short amount of time. Thanks again guys for all your hard work.
HERMAN MILLER
CREATIVE DIRECTOR
Debbie from Southern Cross Graphics has an eye for detail and works toward accomplishing your project or ideas into graphic form. She discusses and communicates details so solutions are found and resolved quickly therefore giving your job the desired outcome. I highly recommend Southern Cross Graphics
PAUL LINDSAY