Anthony
Anthony (aka "Shanks") is our senior developer on the Get One Free project.
Since the icon was finalised, he sees it just about every day, often for hours on end.
I just had to share his feedback with you…
Bloody well done to all involved – clearly your magic wands are in perfect working order.
Senior App Developer | The App Factory Store
Deb was patient, understanding, and unflappable, even through several changes of mind and direction.
She produced an icon and logo for us that conveys the essence we hoped for, and we couldn't be happier with the result.
Even our developers have told us they want to do their very best in order to live up to the icon.
Deb is doing a brochure for us now, and we will absolutely be asking her to do any other design work going forward.
GEOFF ELLISON
Lead Solutions Architect | The App Factory Store
ANTHONY AKA 'SHANKS'
Senior Developer | The App Factory Store
We help everyday people like yourself with solutions that promote and market their business.
Read what they have to say about our service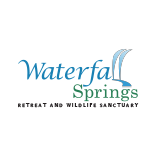 We have an extremely positive business relationship with Debbie. The results of our 3 projects were of a higher quality that we imagined. Very easy to contact, was available when the time suited us, and the price was as quoted. This company is not happy until you are, and strives extremely hard to understand each project's needs and requirements. Overall we can highly recommend Southern Cross Graphics, prices suit small and new business and we will be continuing to use Debbie in the future. Waterfall Springs Retreat
WATERFALL SPRINGS RESORT
STEVE & ALANNA | OWNERS | KULNURA, NSW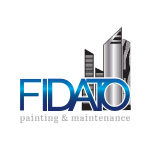 Getting Debbie to design my logo for my new business is the best thing I could have done. Originally, I had a design in my head that Debbie captured perfectly, however, after a few emails back and forth she had changed my mind by designing something that went above and beyond what I was expecting! Debbie had started the ball rolling for me and my business, with her help in designing a logo for my business, Fidato was a reality! I am 100% confident in recommending Debbie and Southern Cross Graphics to anyone that needs any design work done! I will definitely be going back to Debbie for all my future works!
MATT | FIDATO PAINTING & MAINTENANCE
OWNER | BRISBANE
Deb worked her skills set very well in designing not one but two logos which we are very satisfied with. I have no hesitation in recommending Deb to anyone who wants branding for their enterprise. Her prices are very affordable as well.
HARRY M
CEO | BRISBANE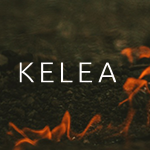 Excellent communication, pro-active with ideas and creative. Fast turnaround and efficient. Everything you could want in graphic design. Highly recommend. 5 stars
KELLY G
'KELEA' | W.A.
Deb is fantastic to work with, the end product ( our logo) is amazing, we will definitely work together on our next project. Thanks from the team at My Ability Australia
MARK HOWELLS
GENERAL MANAGER OPERATIONS | ADELAIDE, SA
Deb went out of her way to meet our requests & nailed it. Thanks so much Deb, we love your work. Highly recommended.
GRACE MARTIN
RHM BUILDING INNOVATIONS| GLENEAGLE, QLD
We had an excellent experience dealing with Debbie! Very easy to communicate with, fast responses and worked very well within our requests/parameters. Would recommend to anyone!
JASON JI
BAND MEMBER | MELBOURNE, VIC.
Southern Cross Graphics Reviews
We've got our eye on the prize
Invest in Southern Cross Graphics and watch us grow.
When you submit a review here with Word of Mouth, it inevitably leads businesses back to you.
SUBMIT A TESTIMONIAL
We all love feedback, and designers are notorious for trying to please their clients – to achieve the best possible results within specified parameters – whether it's budget, time-frame or client interaction.
Your feedback is important
It helps us grow professionally, to reach higher and maintain standards of excellence.
We combine design, thinking and craft
We can help you develop your brand, no matter the project